We were delighted to attend the 2021 RTS Patrons' Dinner which took place on Wednesday 2nd November, joined by the other patrons and RTS Futures students. As a long-standing Major Patron of the Royal Television Society, Sargent-Disc supports a wide range of RTS events including the annual award ceremonies.
During the event, four new Fellowships were presented to Sally Joynson, CEO, Screen Yorkshire; Danielle Lux, MD, CPL Productions; Clive Myrie, BBC and John Whiston, MD, Continuing Drama, ITV.
The RTS fellowships recognise industry experts who have made an outstanding, sustained and exceptional contribution to the industry.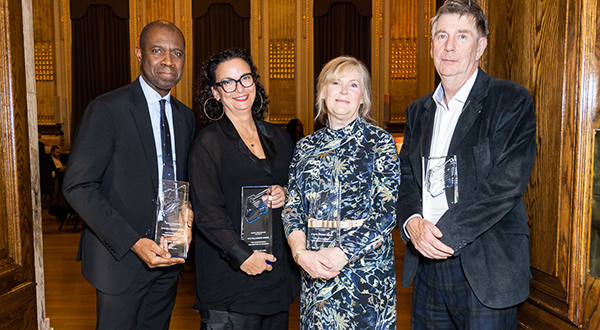 For more information on the RTS Fellowships, Trustees and Vice Presidents, please follow the link.