CrewStart™, part of Sargent-Disc's Digital Production Office®, is designed to help your team automate the processing of contracts, start forms, daily rate vouchers and timesheets.
We have enhanced CrewStart to allow invoices to be captured and approved as part of the timesheet process in our latest release. Invoice attachments uploaded by Crew Members when checking Timesheets can now be previewed by Approvers at the envelope signing stage to speed up the process. Attachments uploaded by Crew Members when completing their contracts are also readily accessible.
This feature is available for both individual and batch approval of Contracts and Timesheets. A new icon will indicate when an attachment is available in the top right-hand corner of the document preview. This enhancement will make it easier for Approvers to check documents attached by Crew Members, to accelerate the approval process.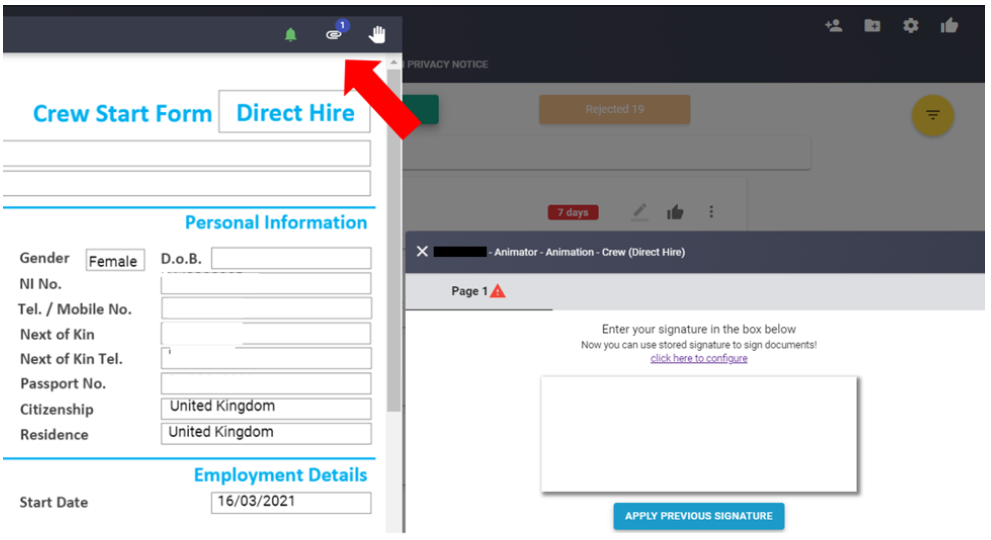 Clicking the icon displayed in Figure 1 will then display a list of attachments, shown in Figure 2. This new feature streamlines the approval process as it enables Approvers to access and review the Team Member's attachments without leaving the system during the signing process.
Please contact sales@sargent-disc.com for a demo of CrewStart and its features.