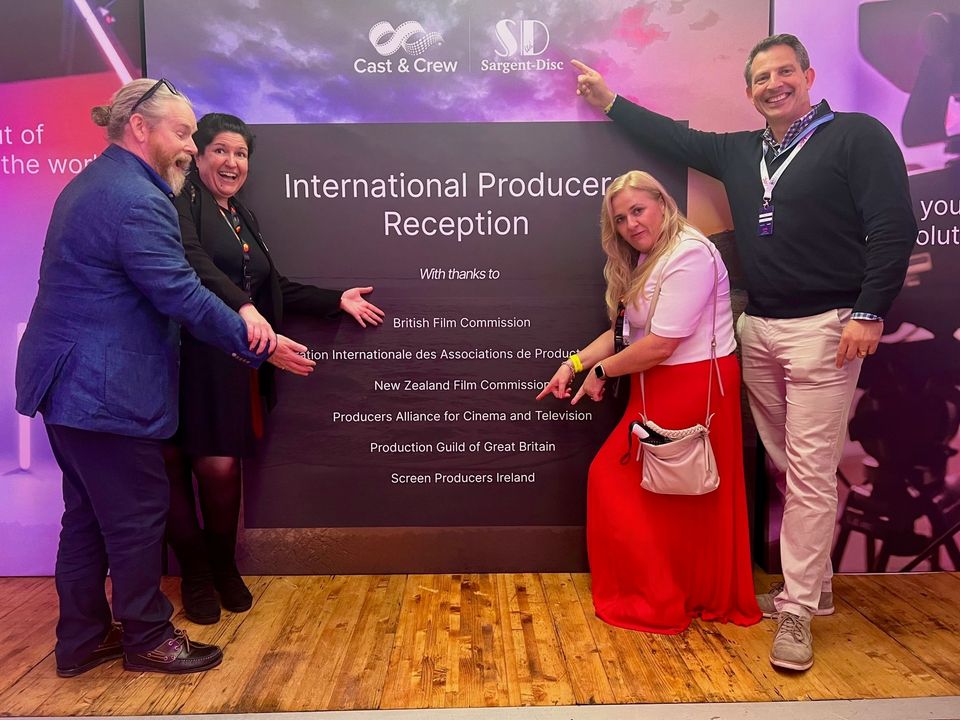 Sargent-Disc was pleased to attend the opening weekend of the 76th Festival de Cannes last month to help bring delegates together through producing and sponsoring a number of industry events.
The 76th festival proved another strong year for UK film at Cannes, with UK directors Ken Loach, Molly Manning Walker, Steve McQueen and Jonathan Glazer all taking features to France. The Old Oak, two-time Palme d'Or winner Ken Loach's 15th (and said to be final) film was in competition. The feature looked at the arrival of Syrian refugees to a now struggling mining town in the North of England.
Former Screen Star of Tomorrow and National Film and Television School graduate, Molly Manning Walker returned to Cannes with her debut feature How To Have Sex – the script won the Next Step Prize last year – and took home the highest award in Un Certain Regard. The film follows a group of teenage girls on a rite-of-passage holiday clubbing.
Jonathan Glazer made his Cannes debut with UK co-production Holocaust drama The Zone of Interest that was awarded the Grand Prix and the FIPRESCI prizes. Steve McQueen (the first director to win the Camera d'Or award) also took his feature documentary about Nazi occupied Amsterdam during World War II to Special Screenings.
Also worthy of note was the French film Anatomy of a Fall being awarded the Palme d'Or – highlighting Justine Triet as the third female director to obtain the festival's top prize.
The annual International Producers Reception
Co-Heads International at Cast & Crew and Sargent-Disc Directors, Laurence and Lara Sargent, hosted the eighth International Producers Reception at the Members Club, Long Beach on Saturday 20th May. The annual event provides an invaluable chance for producers and financiers to gather from across the world to forge new relationships whilst simultaneously strengthening existing connections. We would like to thank the British Film Commission, International Federation of Film Producers Associations (FIAPF), New Zealand Film Commission, Producers Alliance for Cinema and Television (PACT), The Production Guild of Great Britain (PGGB) and Screen Producers Ireland for their support with the event.
Women in Film and Television Brunch
Sargent-Disc was also proud to sponsor the annual brunch held by Women in Film and Television (WFTV) on the Coutts boat on Sunday 21st May. As always, the event enabled a number of interesting women, both new and established in their careers, to meet and discuss the industry in an intimate setting.