The 2023 National Film and Television School (NFTS) Graduation ceremony
This year's National Film and Television School (NFTS) Graduation ceremony took place on Friday 3rd March at the Odeon Luxe in Leicester Square, after four days of screenings and industry networking events at the BFI Southbank. The annual celebration not only aims to recognise and celebrate the successes of the graduating students, but also to enable them to meet members of the screen industry; forging connections for their future careers.
Dr. Laurence Sargent, Director of Sargent-Disc, attended the ceremony as a proud sponsor of three NFTS students (two Production Management Diploma students and one Production Accounting student [John Sargent Scholarship]). These scholarships serve as a key element of Sargent-Disc's work to recognise the efforts of the NFTS and its students in achieving excellence.
Sargent-Disc Award winners
Key NFTS industry partners Sargent-Disc, Avid, Christie, IOSH and Panalux also presented awards to chosen students for high levels of achievement in their projects.
Emily Morgan and Gemma Wilks were awarded the 2023 Sargent-Disc Awards for their effective reporting skills and excellent budgeting and cost control management. Each student received a Final Draft software licence as well as £500.
Dr. Laurence Sargent commented, "Sargent-Disc is delighted to recognise the hard work and achievements of all of the NFTS students that have successfully completed their studies. We wish them every success as they embark on their careers. Sargent-Disc is particularly proud to support this year's NFTS Production Managers with this award in addition to providing an annual scholarship for two students."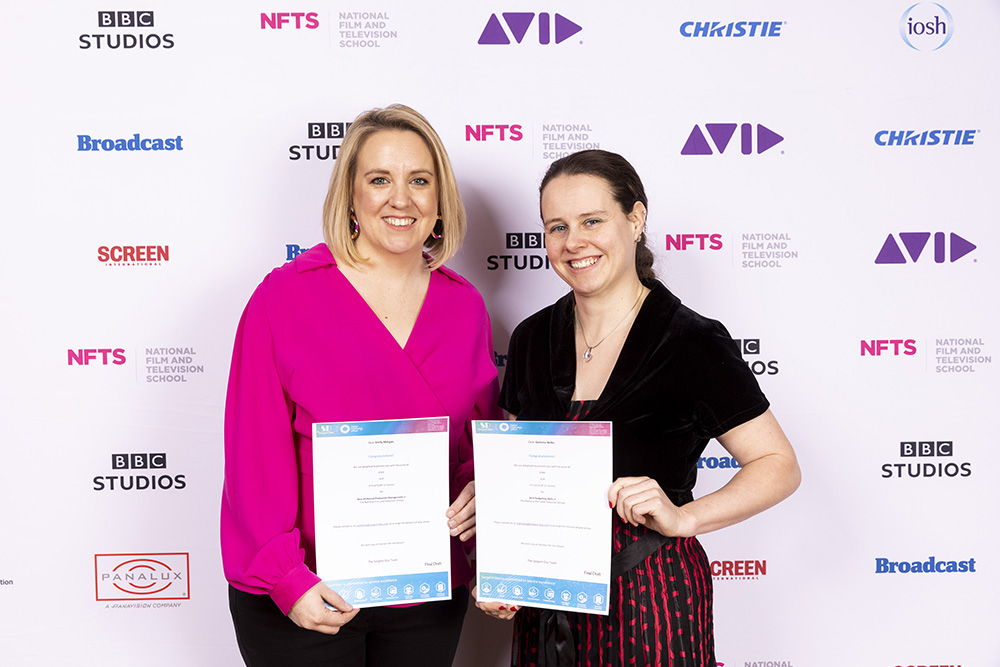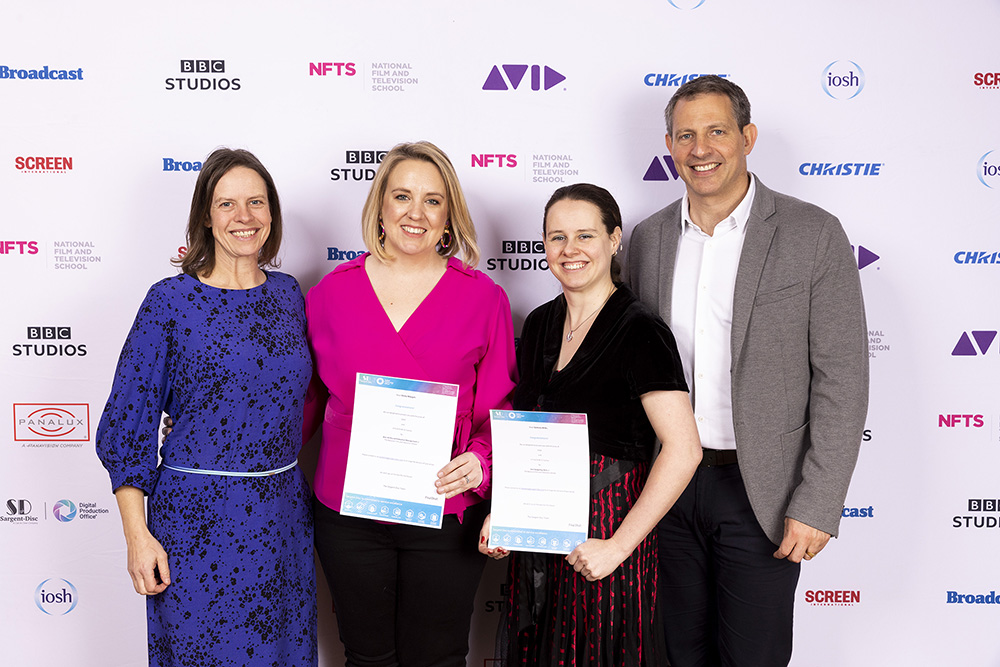 Screenwriter Jack Thorne was awarded an Honorary Fellowship in recognition of the incredible contribution he has made to the film and television industry both as a writer and campaigner for disability access and inclusion.