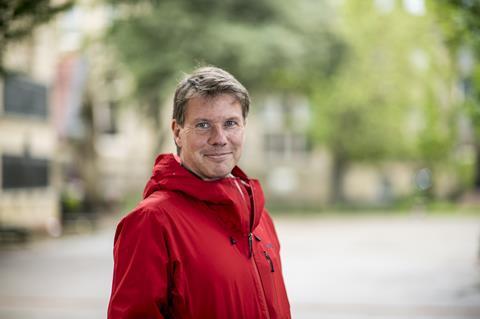 As a leading supporter of BAFTA albert, Sargent-Disc has been at the forefront of guiding the screen industry towards a carbon-neutral future.
In 2021, albert marked a decade as the screen industry agency for environmental sustainability in the UK, the same year that saw the world leaders journey to Glasgow for Cop26.
Sargent-Disc, a Cast and Crew company, was the first to commit partnership support to the educational events programme, while also developing its own Digital Production Office® applications to help productions reduce their carbon footprint.
Ten years on from its formation at the BBC, albert trustee Richard Smith and Sargent-Disc directors Laurence and Lara Sargent reflect on albert's origins and how it became embedded in the UK screen sector.
First steps
"Expectations were zero, but I wanted it to work relatively quickly," recalls Smith, who was the BBC's sustainability manager in 2009, tasked with creating a calculator that could track the carbon footprint of a TV programme. "Working with an external developer, it took four months to have something ready by 2010."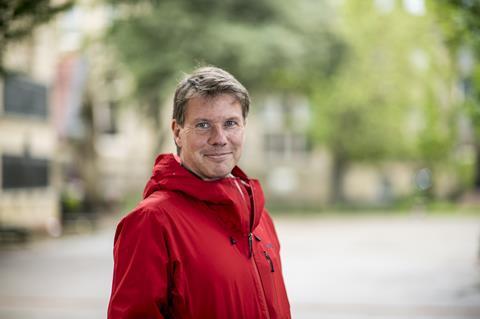 "When I showed it to Pat [Younge, the BBC's then chief creative officer], he said, 'Everyone should use this at the BBC'. That gave me license to say to productions, 'Pat Younge says you've got to do this' and give them a demo. This was pre-BBC Studios, so hundreds of programmes were being made and sure enough, they began to use it."
The BBC engaged the Energy Savings Trust to independently check the carbon calculations and ensure they were correct. As verified data started coming through, it quickly became clear that footprints varied according to the type of production. Two key criteria emerged: genre and production method. These were added to the calculator, to ensure programme data was relevant and comparable.
Industry roll-out
"We knew the calculator was working well within the BBC," says Smith, who is now head of environmental sustainability at the University of Manchester. "One day, my boss said: 'We should be sharing this with the rest of the industry'.
"I didn't have a clue how to approach this, so I reached out to BAFTA. Kevin [Price, BAFTA's chief operating officer] was really generous and despite not knowing who I was, made the effort to come to White City. I think he was intrigued as he was personally interested in climate change.
"Pat, Sally [Debonnaire, then BBC controller of production operations] and I demoed the calculator. Kevin joked that he felt like he was being interviewed for a job he didn't know he'd applied for. By the end of the meeting he said, 'Let's get all the broadcasters and a few big indies on board.' He and I picked up the phone to our contacts.
"Before long, we had this gang around the table. Everyone paid a very small amount to get it off the ground and develop it to work for the whole industry. From that point on, it has just grown and grown."
In Smith's view, albert's success was largely down to the BBC's public service ethos of working for the greater good. "If the BBC and my boss hadn't been willing to experiment and say 'Let's employ this guy for six months and see what happens', it might never have gotten off the ground."
Certification
As the calculator was adopted more widely, the group pushed for the albert certification logo to become the official mark of compliance for productions, shown in on-screen credits to encourage and reward sustainable practices.  "Initially some people didn't like it," says Smith. "It was regarded as good for those who got it but not for those that didn't. There was nervousness around improving knowledge of a production's carbon footprint because it could not then be ignored."
However, the broadcasters generated momentum, putting the logo on screen for qualifying productions, with millions of viewers seeing it each week. Some were encouraging the productions they commissioned to use the calculator, whilst others began including it within commissioning terms and conditions. "The speed at which it was adopted was remarkable, when you think about the levels of compliance required," Smith recalls.
Education and Editorial
The next big step for albert was to develop specific training. Just as the calculator and certification scheme was gifted to the industry, the original carbon literacy and sustainable production training created by the BBC, ITV and partners was also shared. Thousands have undertaken the free course to date.
"Things were moving in the right direction," says Smith, "but the really seismic change was acknowledging that just being sustainable wasn't enough and that on screen content has the potential to be the biggest driver for change."
This bold and essential move was driven by Aaron Matthews, albert's then head of industry sustainability, working with Jeremy Mathieu, former sustainability advisor at the BBC.
"Aaron and Jeremy were having more and more editorial conversations through albert-produced events, as well as directly with broadcasters and indies," explains Smith. "People were initially very nervous, but again it became a real game changer."
Ten years on, albert has been used by more than 1,300 production companies to calculate over 7,500 production footprints.
In November, at Cop26, albert unveiled the Climate Pledge, signed by 12 UK broadcasters and streamers, each committing to screen content that will help audiences understand what tackling climate change means, while helping to inspire and inform sustainable choices. "The Pledge is a fantastic example of how much can be achieved through collaboration, commitment and a public service ethos," says Dr Laurence Sargent.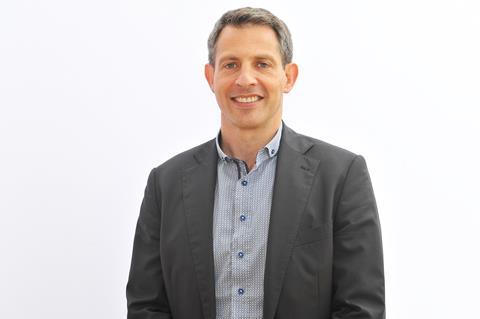 "Productions made by these signatories equate to 70% of UK audiences' viewing time. This Pledge would have been inconceivable in 2009. It shows the remarkable impact albert has had over the last decade."
Albert has added a dedicated editorial section to their website to help programme-makers factor sustainability into editorial with a new tool launching this year to support script and story development. In addition a question has been added into the calculator which requires producers to consider their production's editorial content in its entirety.
Road ahead
The facts are clear: tackling climate change cannot be postponed and the screen industries have power to influence change at scale. So what change still needs to happen?
"The scale of albert's achievements through collaboration blows away what we can all do individually," says Smith, "but one of the hardest things left to crack is international travel. Co-productions and financial incentives are encouraging people to fly with no sustainable way of flying. As long as there's a perception that audiences want to see overseas locations, programmes are going to continue to have big carbon footprints unless they make use of local crews."
What are the alternatives? "The possibilities for ramping down the international footprint are huge, so long as culturally, people accept that change needs to happen," adds Smith. "Take the LED technology used on The Mandalorian for example – it's remarkable, beyond green screen. The vistas they created, without leaving the studio, were inspirational."
At Sargent-Disc, supporting productions' sustainability efforts continues to be a priority. "Environmental success for us is about assisting productions on their journey to net zero and continually improving our digital tools to help them get there, while ensuring our own operations are carbon-neutral," says director Lara Sargent. "And it's about supporting albert to communicate key policy issues and educate production personnel and audiences."
For albert, the work continues and the focus is as strong as ever. Carys Taylor, director of albert, adds: "Our industry is in such a unique and exciting position to enable the public to engage with solutions to tackle climate change through the wide variety of content they create and broadcast.
"The launch of the Climate Pledge at Cop26 was a significant moment for our industry. As we embark on the most crucial decade to shift the dial on emissions, albert will continue to work with the global industry to reduce its environmental impact, as well as supporting them to reach audiences with relevant content to inspire a sustainable future for everyone."