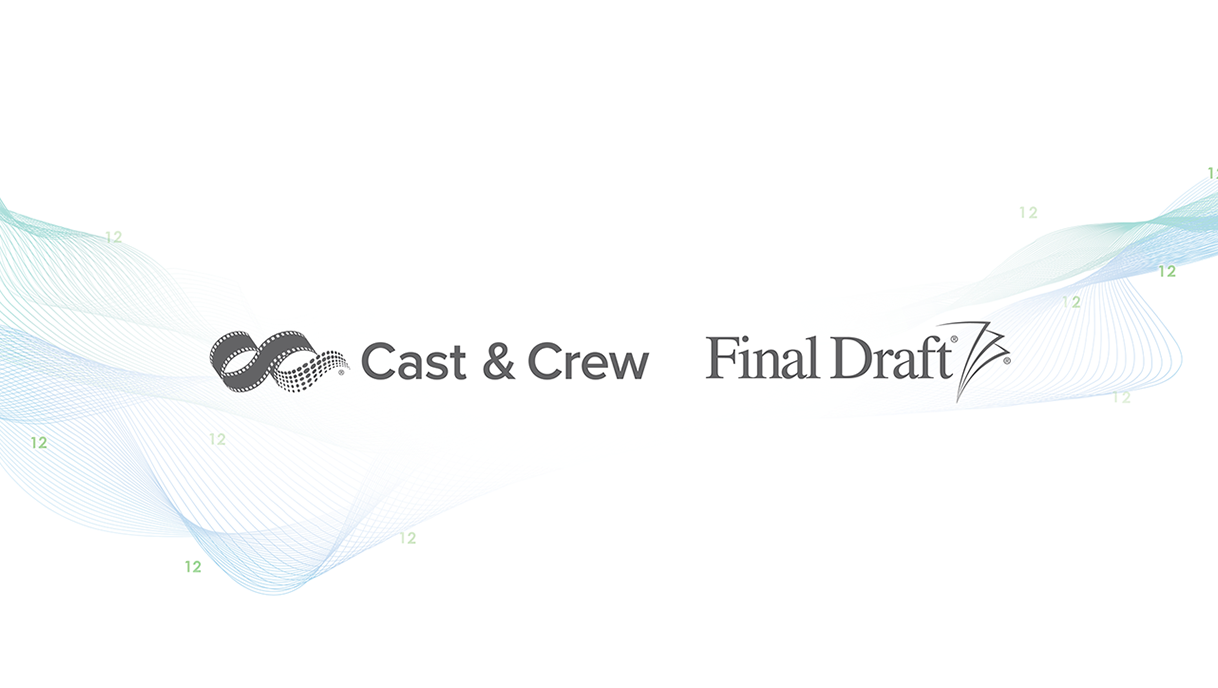 Final Draft 12 Drops Early, Flipping the Script on Screenwriting Software Yet Again
Monday, April 12 wasn't a typical morning for screenwriters around the world when they awoke to discover the early release of the highly anticipated Final Draft 12. As if the drop itself wasn't thrilling enough, Final Draft took the excitement one step further, releasing automatic upgrades for writers who purchased Final Draft 11 after February 15.    For that lucky lot, they were able to enjoy all its new features without having to lift a finger (and before sipping their first cup of coffee).
On the day of Final Draft 12's surprise release, Deadline zoomed in tight on the latest version, giving it two very enthusiastic thumbs up. "Developed by and for writers, Final Draft 12 offers a new level of flexibility to accommodate various styles of working," chimed the entertainment publication.
The new version is another step in the continuing evolution of the software that has been helping writers for the last 30+ years, garnering a Primetime Emmy Engineering Award as a result of its unparalleled success.
Its latest updates are especially appealing to screenwriters, including such industry giants as Emmy winner Lena Waithe and Academy Award winners Guillermo del Toro and Aaron Sorkin, and include attractive new features such as:
• The highly sought-after "PDF Import" function, which allows users to convert PDFs into fully editable Final Draft files.   
• "Focus Mode," which allows users to eliminate distractions on screen as they work.
• "Track Changes," which keeps a record of script edits.
• "Outline Editor," which gives users a bird's eye view of their screenplay structure and offers multiple customizable lanes for high-level outlining.
In her statement to Deadline, Final Draft President Shelly Mellott shared, "Everyone's been through so much over the past 13 months, so we wanted to make it as easy as possible for our existing users to experience the very latest in our software."
Mellott elaborated on another company goal, stating, "We also wanted to invest in the next generation of storytellers by offering our support to organizations that are truly making a difference."
The support to which Mellott refers includes complimentary licenses to two entertainment industry non-profits that are working to foster diversity: Hillman Grad Mentorship Lab and #startwith8hollywood. According to Justin Riley of Hillman Grad Mentorship Lab, "Eliminating barriers for creatives of color" and "providing them with the tools and resources to further develop their creative genius" are two goals of these partnerships.
The Cast & Crew company takes immense pride in both the philanthropic and technological advances for Final Draft 12, which has been touted as "the professional's choice and the entertainment industry standard," used by 95% of film and television productions and over half a million screenwriters in 185 countries.
"Great technology is not one size fits all," explained Mellott. "We enlisted the insight of real writers and real Final Draft users to develop the latest version because we wanted to create something that would work for every screenwriter. We're really excited by the result." 
Explore Final Draft (https://www.finaldraft.com/)