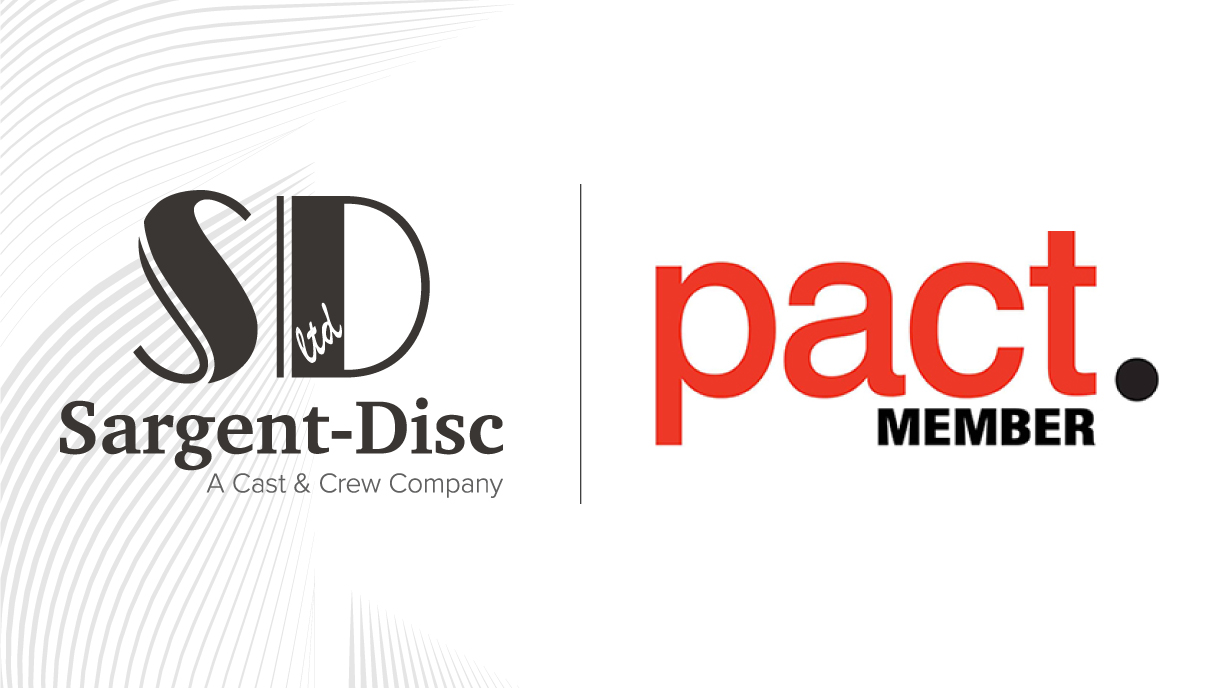 Sargent-Disc, a Cast & Crew company, is delighted to announce that it has become a member of the Producers Alliance for Cinema and Television (Pact). The trade association represents the commercial interests of companies from the independent television, film, digital, children's and animation media sectors. It tailors its support to the unique creative and commercial needs of independent production companies.
Helping members grow their businesses domestically and internationally, Pact also works to ensure the best possible economic, regulatory and legislative environment for them to do business. The membership, which ranges from one-person start-ups through to international super indies, is responsible for many of the world's critically-acclaimed, popular TV programmes and films. These include format hits like Who Wants to be a Millionaire? and The Great British Bake Off to successful TV dramas such as The Bodyguard and Line of Duty as well as Oscar-winning films like The King's Speech and 1917.
Celebrating its 30th anniversary this year, one of Pacts's notable achievements is the negotiation of Terms of Trade agreements between Public Service Broadcasters and independent production companies under the Communications Act 2003. The terms allow indies to retain their IP for the first time, meaning they can sell their programmes around the world to re-invest back into their businesses and talent. The UK indie sector has grown from a cottage industry into a global powerhouse in the period since Pact was founded in 1991, with revenues reaching a record £3.3 billion in 2019, of which over £1 billion are from international revenue.

Sargent-Disc looks forward to supporting the important work that Pact delivers for the independent sector and continuing to work with many of its members.