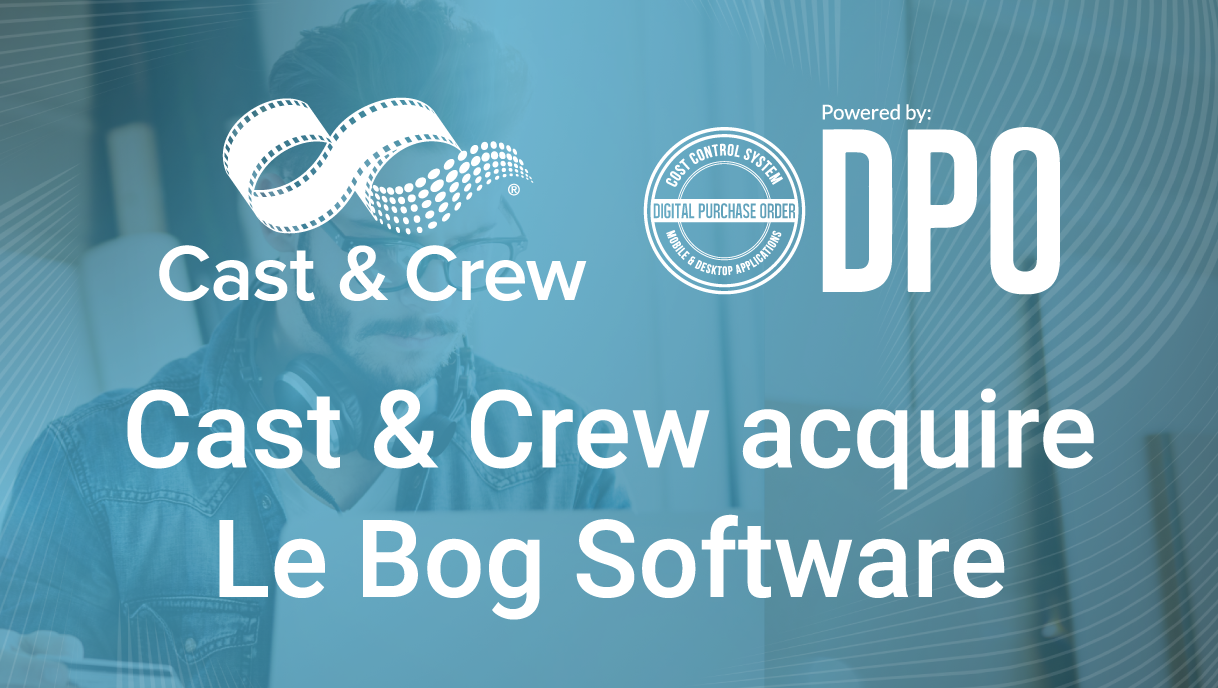 Cast & Crew has introduced the award-winning Digital Purchase Order (DPO) to its impressive product portfolio with the recent acquisition of LeBog Software.
 DPO, designed for the entertainment industry, modernises the purchase order process, historically wrought with inefficiencies and the excessive use of paper. Over four million POs have been sent since the first PO was created within the software in 2012 – meaning the acquisition will support DPO at scale.
"We are delighted to announce the acquisition of LeBog Software GmbH and to welcome the Digital Purchase Order team to the Cast & Crew family," says Dr. Laurence Sargent, Co-Head of International for Cast & Crew and Director of Sargent-Disc. "At a critical time for our industry, DPO has proven itself to be a safe, reliable, efficient, and sustainable way of controlling production costs at scale."
DPO will be integrated seamlessly into PSL+, Cast & Crew's industry-leading production accounting software. The integration will streamline the sharing of purchase order information between DPO and PSL+.
View the press release from Cast & Crew here.
DPO is part of the Digital Production Office®, a suite of software tools that support productions to pay crew, share reports, collaborate on projects, and manage other payments and accounting.