Over the past decade, Sargent-Disc's annual scholarships aided 20 graduates from the National Film and Television School (NFTS). To celebrate this landmark the alumni of the Production Management Diploma Programme reflect on the scholarship's impact.
Ewelina Dziedzic's journey in the film industry exemplifies the power of determination and the opportunities that arise when one seeks support. Through her unwavering dedication and the assistance of the Sargent-Disc scholarship, Ewelina overcame financial obstacles and was able to pursue her dreams at the NFTS. Her story serves as an inspiration for aspiring filmmakers, highlighting the importance of passion, hard work, and seeking out opportunities that can shape a successful career in the dynamic world of film production.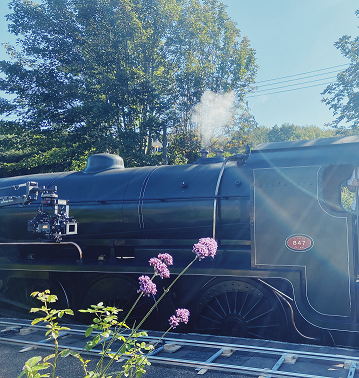 Ewelina's fascination with filmmaking began at a young age when she participated in creating a promotional film for her high school. The experience sparked her interest in production management, a role that blended her passion for logistics, organisation, art, and the opportunity to make a meaningful impact on people's lives. However, coming from a small town with no connections to the film industry, Ewelina had to rely on her own determination to pave her way.

While working full-time Ewelina pursued part-time studies in production management. She juggled various film and non-film jobs, constantly building her portfolio and network. Seeking opportunities on bigger international projects, she made the bold decision to move to the capital city of Poland, Warsaw. Commuting every weekend to attend classes, she embraced the challenges that came with starting anew in a foreign city. She learnt that she needed to be her biggest supporter and motivator, because if she wouldn't believe in herself, no one else will.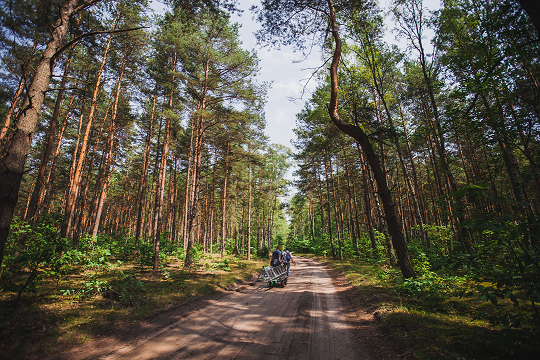 As Ewelina approached graduation, her desire to work on larger-scale international projects grew stronger. She obtained a Master's degree in producing in London and applied to the NFTS Production Management Diploma course. Recognizing the school's exceptional reputation and the potential for career advancement, Ewelina was determined to overcome any hurdles that came her way.

One significant obstacle Ewelina faced was the inability to apply for a student loan to cover the tuition fees at NFTS. With limited savings and no financial support from her family, she refused to let this setback deter her dreams. Driven by her passion and determination, she explored all available scholarship opportunities. It was during this search that she discovered the Sargent-Disc scholarship. This scholarship covered half of her tuition fees, allowing her to pursue her studies at NFTS, connecting her to the industry and providing opportunities for career progression.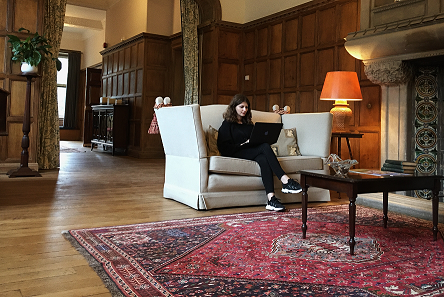 Ewelina describes her time at the NFTS as transformative. The course emphasised hands-on learning, with students working on various projects, ranging from commercials and short films to games and documentaries. As a production manager, Ewelina was responsible for overseeing logistics, budgeting, crew management, and problem-solving. The programme allowed her to learn from experienced professionals, gain valuable industry knowledge, and build a network of like-minded individuals.
Following her graduation from NFTS, Ewelina's career soared. She worked as assistant production coordinator on notable productions The Serpent Queen 2 starring Samantha Morton, 2nd Unit of Boys in the Boat directed by George Clooney and also Guy Ritchie's The Covenant starring Jake Gyllenhaal. Ewelina was also the Travel Coordinator for The Ministry of Ungentlemanly Warfare, directed by Guy Ritchie (starring Henry Cavill, Alan Ritchson, Cary Elwes, and Eiza Gonzalez), and the Cast and Travel Coordinator on KAOS, written by Charlie Covell (starring Jeff Goldblum, Janet McTeer, and David Thewlis). Her experiences enabled her to refine her skills, expand her network, and continue to grow within the industry. More recently she has been production managing short films such as Left Over starring Chloe Pirrie and Ian Hart for BFI Network. This year Ewelina was accepted into BAFTA Connect; adding to her accolades as Production Guild of Great Britain member since 2022 and taking part in the BFI Academy last year. This involved working with young filmmakers as the Production Management tutor on two films at the NFTS. Finally, we would love to offer our congratulations to Ewelina on her NFTS graduation documentary receiving nominations for the Royal Television Awards and the Grierson Documentary Awards.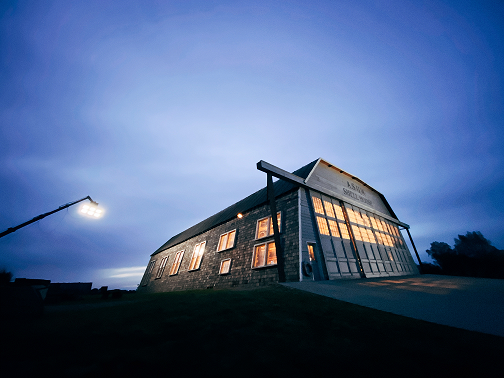 For more information on the Production Management for Film and Television Diploma course, visit the NFTS website.