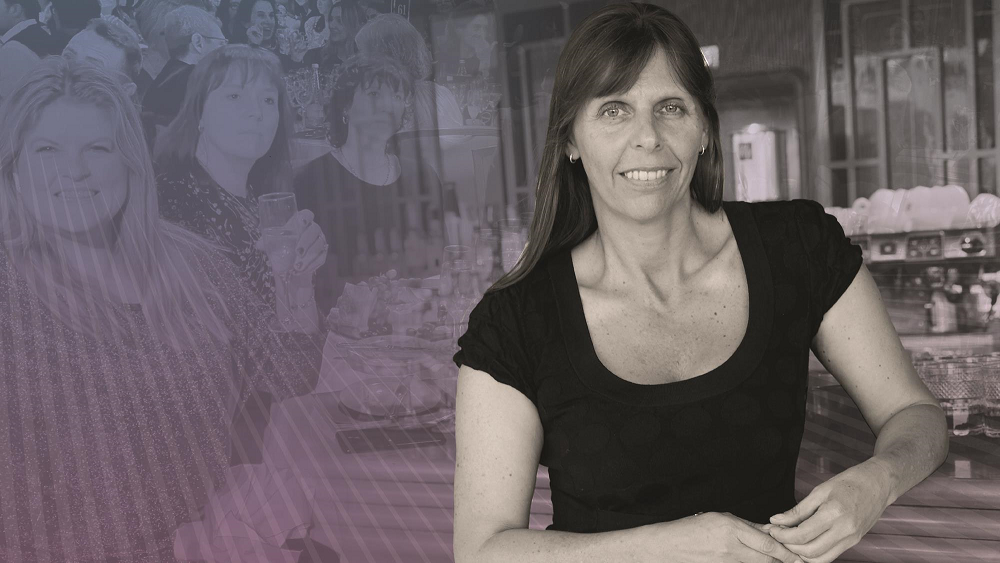 Sargent-Disc co-director Lara Sargent explains why supporting female accounting talent in the film and TV industry is a post-Covid priority.
Last month, Sargent-Disc became a corporate member of Women in Film & TV (WFTV), which also recently held its 31st annual awards. The event recognised leading talent in the media, including producers Surian Fletcher-Jones and Nadine Marsh-Edwards, presenter Sue Barker, director Nida Manzoor and writer Kayleigh Llewellyn.
"The awards always hit such an inspirational and celebratory tone," says Lara Sargent, co-director Sargent-Disc and co-head international Cast & Crew. "They act as a marker reflecting on progress that has been made. They also prompt us to take stock of what more needs to be done."
Sargent-Disc, a Cast & Crew company, was co-founded by John and Marija Sargent and is now co-directed by Lara and her brother Laurence, so it has always had a woman at its helm.
"Our workforce is 62% female," says Sargent. "Supporting our female staff has long been a priority for us, but on the back of Covid-19, it's something we've been thinking more deeply about. The pandemic heaped pressure on everyone, but the disproportionate impact was on women. We felt we needed to do more for the women who work with us. Aligning more closely with WFTV was the obvious choice."
WFTV chief executive Katie Bailiff believes that despite its hardships, the pandemic may have begun a shift towards improvements for women. "I think post-Covid there is a real opportunity to change the industry working culture for ever," she says. "Working flexibly is a game-changer for working mothers, indeed all parents. Women are incredible multi-skillers and, as was proven in Covid – they deliver."
Positive movements towards improved gender equality are also gaining traction. Bafta has updated its judging criteria to increase the visibility of female directors and Amazon Prime has joined the BBC and Channel 4 in backing the We Are Doc Women network.
"In scripted, I see a lot of incredible female writers, producers and directors coming through – often they are performers too – so the merging of the creative roles is a trend," says Bailiff.
And in production accounting?
"It is improving, with more female Financial Controllers [FC] on productions compared with five years ago," says Sargent. "The FC is a position with the highest level of authority; they can even override a producer with their decisions. There's no reason why there shouldn't be more women breaking into this role."
Encouraging progression is important when the industry is keen to attract more accountants into film and TV from other business sectors.
Accountancy Age's Top 50+50 Accountancy Firms 2020 survey found that whereas 45% of all qualified accountants in the UK were female, just one-fifth of senior roles within the sector were held by women.
"There's an opportunity here," says Sargent. "If we can demonstrate that working in film and TV offers a good career trajectory, we'll be better positioned to attract talent into the production accounting roles that need filling."
And what progress should we see over the next 10 years? "I'd like to see more opportunities for women to direct, more opportunities in finance, more opportunities in post-production," says Bailiff. "I'd also like more professional development and management training for women."
Enhanced professional development was welcomed by Sargent-Disc's female team members. "Several of them told us that they had felt like a hidden workforce. Through WFTV, they can become more visible," says Sargent. "We can support them to establish mentor relationships and grow professionally. This, in turn, contributes to the business. For us, it was a no-brainer."