CrewStart™ Release: Version 4.9.10

CrewStart™, part of Sargent-Disc's Digital Production Office®, is designed to help your team automate the processing of contracts, start forms, daily rate vouchers and timesheets.
In the latest release, our patented approval and signature process has become even faster. When a user approves an envelope, it is processed in the background, allowing the user to accept one or more envelopes quickly. While the envelope is being processed, the user can access other envelopes and perform other actions.

A new filter option has also been added to show the envelope being processed. By default, the filter is deactivated on the "TO DO" tab and selected on the other tabs. Therefore, when approving envelopes on the "TO DO" tab, you will not see the envelopes being processed in the background.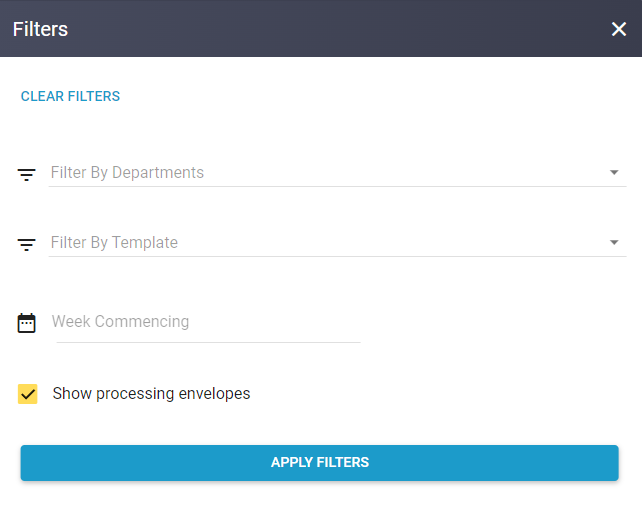 The Approval Activity Log shows when the envelope was forwarded for processing, and when it was approved. If the approval fails, the envelope reverts to its previous state and is recorded in the Approval Activity Log. A notification email is then sent to the user.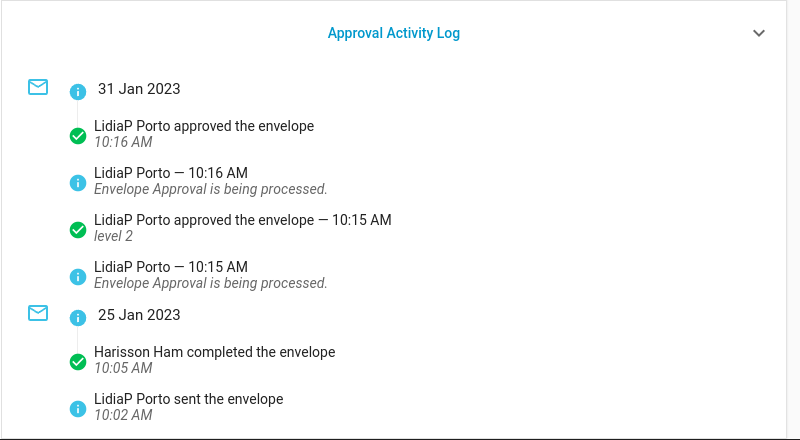 Contact sales@sargent-disc.com for a demo of CrewStart.
The suite of applications within Sargent-Disc's Digital Production Office® are designed to increase efficiency and save time whilst reducing costs and the carbon footprint of production. Click here to learn more about the Digital Production Office® and how to get your production and accounts teams working remotely and safely.