Over 250 people (industry experts, newcomers, students, educators and skills bodies) came together at The Savoy Hotel on Tuesday 24th January for the first Production Guild of Great Britain (PGGB) Talent Showcase. As a member of the PGGB Board, Sargent-Disc Director, Lara Sargent, attended the evening with Director Laurence Sargent to watch the presentation of the inaugural Earl of Wessex Award.
Earl of Wessex Award Presentation
The award was presented in person by His Royal Highness Prince Edward, The Earl of Wessex and the PGGB's Royal Patron to 6ft From the Spotlight. The award recognised the Film and TV industry charity's work to shed light on and improve mental health and wellbeing in the UK production workplace.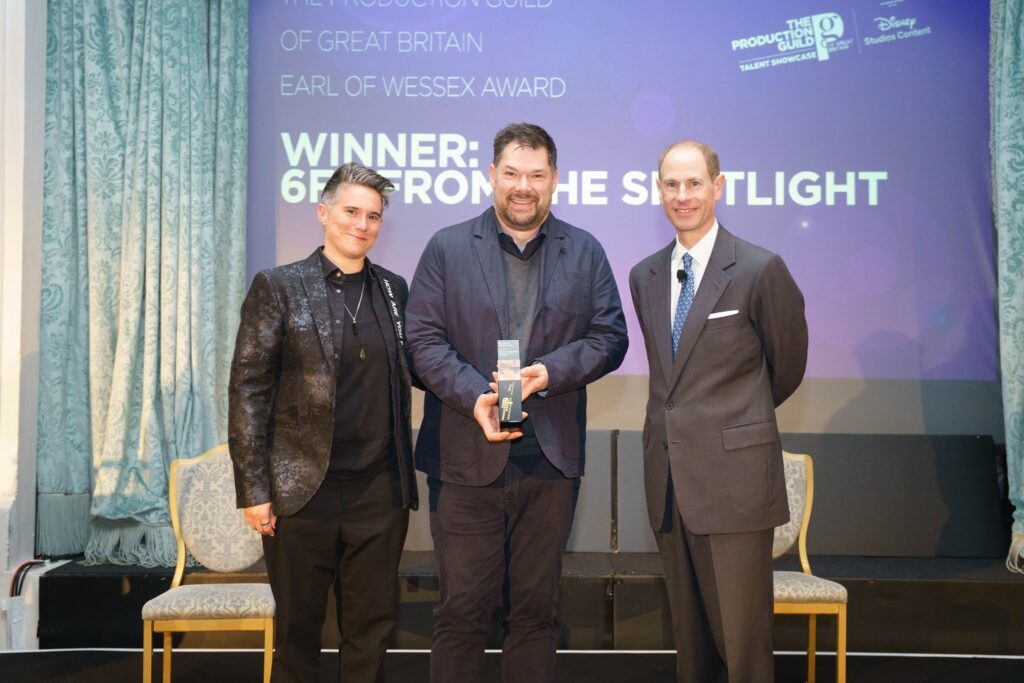 The Earl of Wessex Award was launched last year to identify those who have created "a successful way of inspiring local talent or skills, widening access or being more inclusive" within the UK film and TV industry. The other finalists for the 2023 award were Fully Focused, MAMA Youth and Resource Productions.
Talent Showcase Panel Discussion
The event, hosted by presenter Ayo Akinwolere, commenced with a panel discussion involving the PGGB Careers Pathways Panel – Production Finance Manager Chika Ansiobi; Production Manager and PGGB Spotlight on New Talent Award winner Fay Mohamed; Head of Film Barking & Dagenham Lisa Dee; Producer and Co-Founder of HaZ Film Paula Crickard; Executive Producer Roopesh Parekh and Alliots LLP Media Accountant Samuel Ampah.
The panellists shared insights into their own beginnings and the challenges they have faced throughout their careers to date. Advice echoed across the panel was the importance of self-belief, perseverance and to speak to everyone you can as all it takes is one person to make a difference.
The evening ended with a drinks reception, allowing attendees the opportunity to network with fellow members of the industry.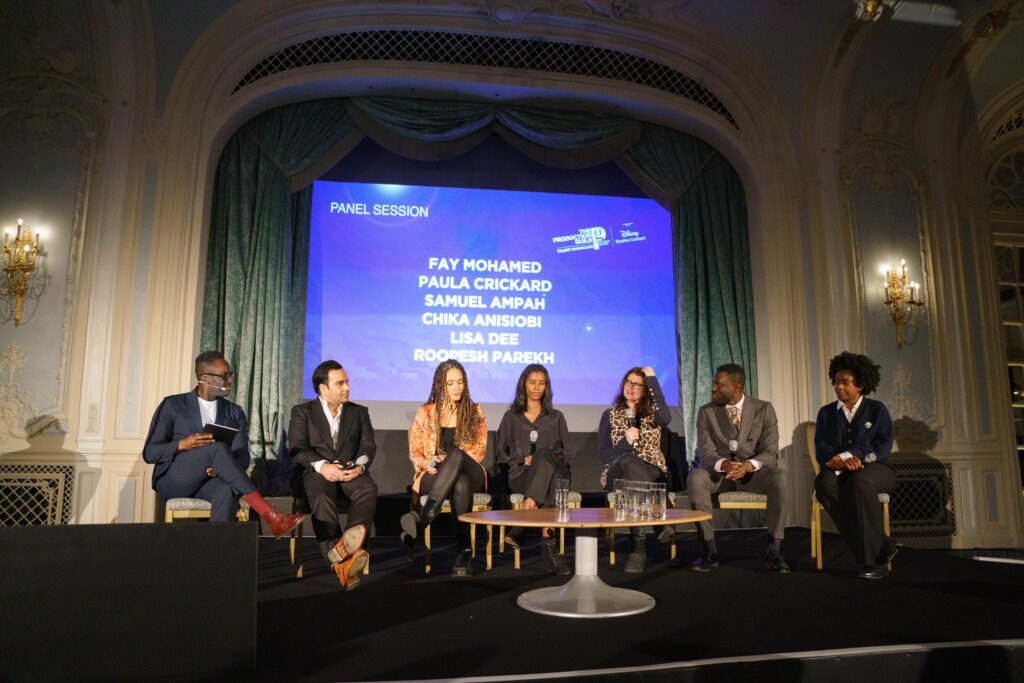 Photo Credits: Ben Meadows for the Production Guild of Great Britain